Roof Cleaning is not just about aesthetics
Mold, algae, lichen, and moss can eat away at your roof causing a need for premature replacement. Our roof cleaning professionals can remove that unsightly moss and algae growth, renewing your roof to its original appearance, without the use of damaging pressure washers.
We have the expertise required to do the job right. With our special roof cleaning process and solutions, your roof will look its best and be moss-free for years. Our proprietary cleaning solution saturates your shingles and kills the growth that degrades your roof while bringing it back to life. Our roof cleaning process includes a deep cleaning that will completely eradicate that harmful moss, algae, and lichen. With our cleaning process, you can get the most out of your roof while saving money in the long run.
We can also offer additional services, such as gutter cleaning or siding cleaning at the same time. Our professional superheroes know to take all of the appropriate precautions, such as using ladder standoffs to protect your gutters, and fall protection to work safely.
Grime Fighters Roof Cleaning provides strata and residential roof cleaning services to the cities of Vancouver, North Vancouver, West Vancouver, Burnaby, Richmond, Delta, New Westminster, Coquitlam, Port Moody, Surrey, Langley, Pitt Meadows, Maple Ridge and Abbotsford.
BENEFITS OF ROOF CLEANING
A properly performed low pressure, chemical-based roof cleaning will actually prolong the life of your roof by preventing algae and mold spores from "feeding" off of the roofing material. Aside risking damage to your roof, pressure washing will only work to remove the surface debris from a roof surface. A chemical-based cleaning solution will penetrate a roofing surface – killing the spores that lie within.
Restore the beauty to your home. Boost your property's value by strengthening its aesthetic appeal with a newly cleaned roof. Particularly in the warm and moist climate of the Pacific Northwest, roof cleaning done every 8-10 years will be a valuable asset to your home.
Let's talk about your property
Looking for a new career?

We will not damage the shingles or roof surface
The first step of our process is to use a stiff, bristled brush to remove the bulk moss from the roof. Next we will clean the debris from all of the gutters. The final step involves the application of a proprietary roof cleaning chemical that works to kill the algae and mold spores.
Because the cleaning process relies on chemical treatment to do the majority of the work, dangerous high-pressure methods are not used, eliminating the chances of damaging the roof.
We even take special care, and an "excessive rinsing" technique, to avoid damaging your property's plant life!

All-In-One Services For Every Season

Trusted By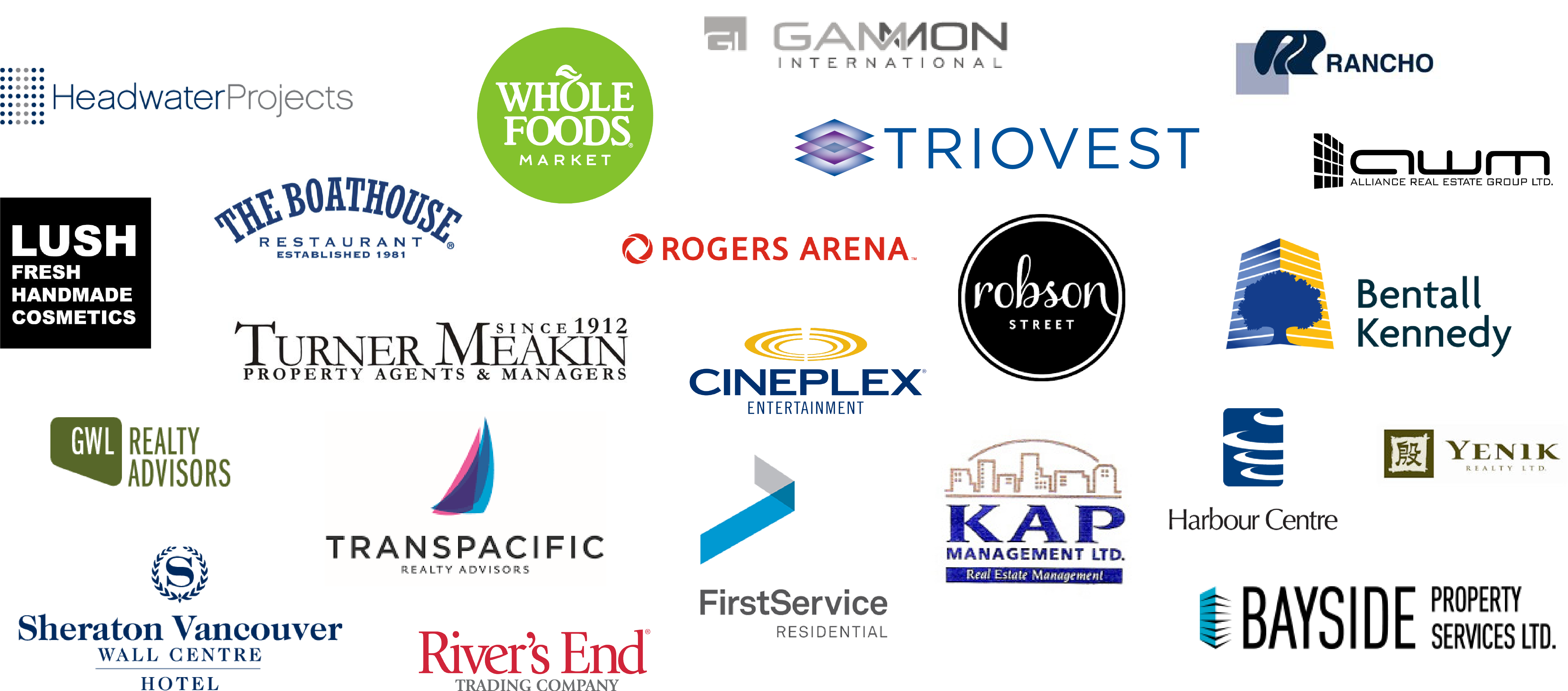 Summary
Service Type
Provider Name
Grime Fighters Service Group
,
Unit #2
,
8265 Main St,
,
Vancouver BC
-
V5X 3L7
,
Telephone No.(778) 237-6486
Description
With our special roof cleaning process and solutions, your roof will look its best and be moss-free for years. Get a Quote now