Going Above & Beyond The Call
All the Grime Fighters take great pride in their work. We will go to heroic lengths to meet your needs now and into the future.
Work with one company
that does it all,
from Roof to Parkade™
Forget trying to organize multiple teams and companies to help maintain your properties throughout the year. Grime Fighters takes care of it all: building maintenance, inspection, and restoration.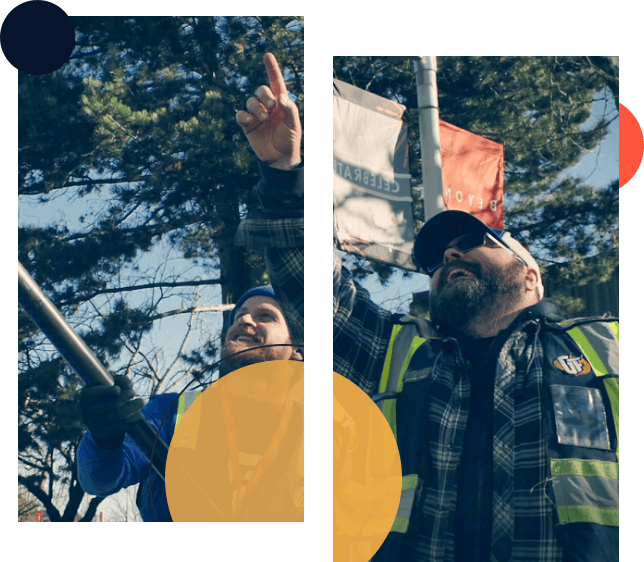 Commercial
From offices skyscraper to retail shopping centres, our crews are trained and equipped to handle your cleaning, building maintenance and restoration needs.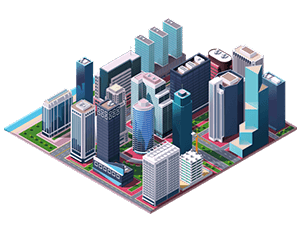 Strata
We'll help you reduce all the meetings, email, quotes and back-and-forth that can come with trying to juggle multiple crews or disorganized and sloppy contractors.
Public Facilities
Whether it's bus and SkyTrain stations, city halls, or public art installations, we work with government to ensure our city is heroically maintained.

TRAINED, INSURED, & CERTIFIED

All-In-One Services For Every Season

Frequently Asked Questions
Do you have a deficiency policy or guarantee?
Yes, we guarantee all of our work. The Fighters Guarantee states that upon completion of your job, you (or the tenants), have one (1) week to submit a deficiency request. Upon receiving any or all requests, Grime Fighters will schedule a touch-up day to remedy any deficiencies that were reported.
Do you use sub-contractors?
No. With the exception of during snow removal season, we do not use subcontractors for our exterior maintenance work, which helps us to ensure the superhero service that we provide!
How is the work scheduled?
Once a quote is accepted, we'll start coordinating with you to schedule the work. We'll work with you to find a schedule that best suits the interests of the property. For strata and larger projects, we provide detailed breakdowns of each service and the date(s) they're scheduled to be performed. Any deviation from the schedule will be immediately communicated.
How do I pay and how soon do I have to pay?
Grime Fighters accepts payment by cheque (preferred), cash, or electronic transfer. All invoices are net thirty (30) days upon receiving the invoice.
Are you WCB compliant?
We are! Updated and customized WCB compliance letters are available upon request.
Are you insured?
Absolutely.
We carry $5M liability insurance, are WorkSafeBC compliant and are fully trained and certified by IRATA, SPRAT to bring you the best services safely.
Do you work evenings and weekends?
Sure thing. Superheroes work whenever they are needed! In order to accommodate the operations of your property, we service jobs on evenings, weekends, and graveyard.
Do you hold any industry certifications?
Of course.
All of our high rise superheroes hold updated IRATA and SPRAT rope access certification. We also have certified level 3's on staff – the highest level you can achieve.
Grime Fighters is also a contractor member of both ComplyWorks and ContractorCheck accreditation programs.
Can I make an appointment online?
Are you really superheroes?
We bring professionalism
to everything we do
Have a different Question?
Let's talk about your property
Looking for a new career?

Trusted By